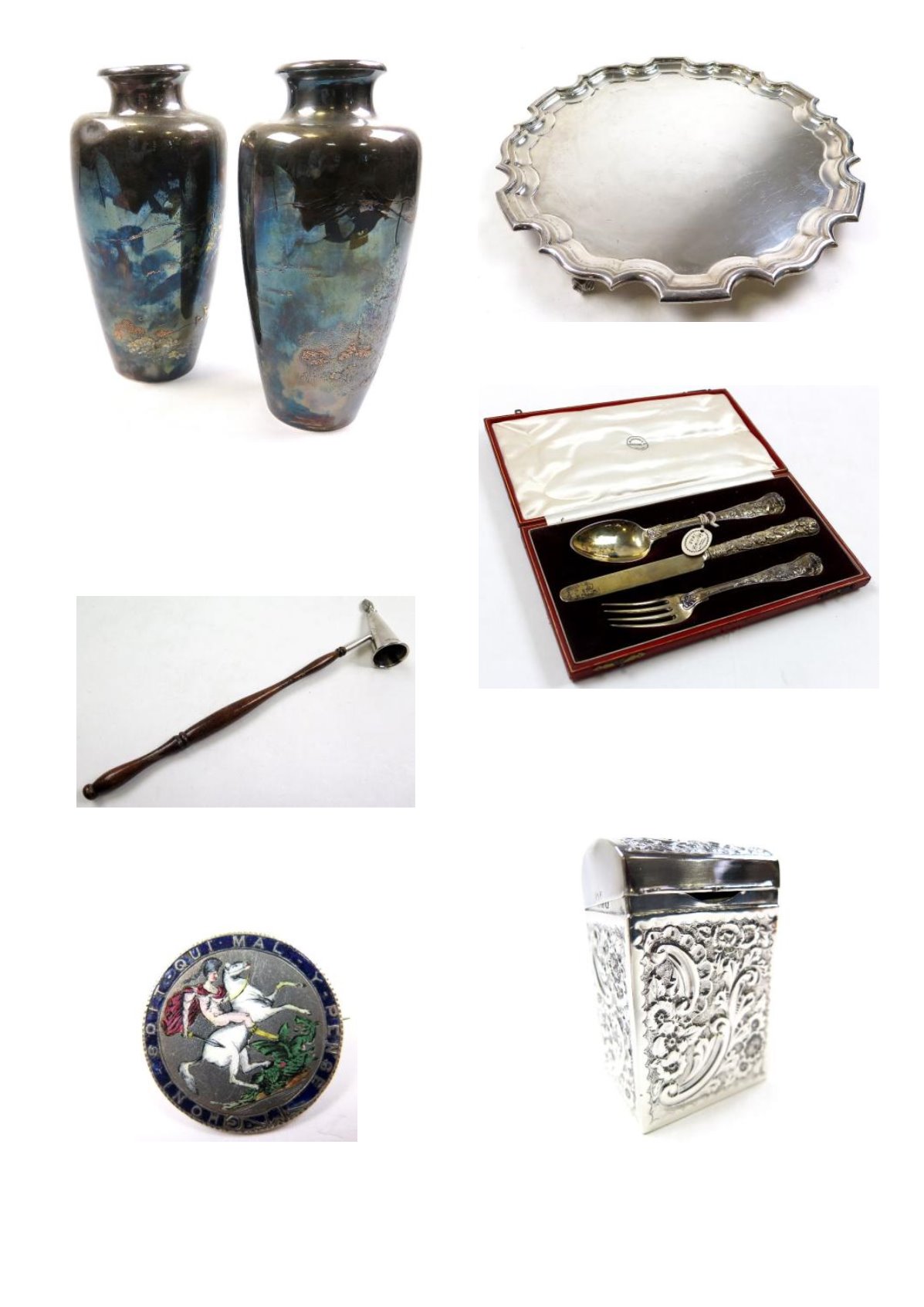 78
706
Pair of Japanese Meiji period Silver
Vases, Depicting a nature scene
including Trees, Mountains and Deer,
stamps to base, Japanese markings to
side of each vase, heavily toned, one
vase a little dented, total weight 63
ounces approx., height 27.5cm approx.
£800 - £1200
707
Modern hallmarked silver candle
snuffer of plain conical form terminating
in flame finial and twisted wooden
handle, length 29cm. London 1988 by
R&K
£25 - £35
708
Enameled Coin : GB George IV
Halfcrown, reverse enameled with St.
George & the Dragon with garter legend
(which is not the design of the coin),
brooch pin obverse.
£20 - £25
709
Large Hallmarked Silver Salver by
Walker and Hall approx 42.4 oz
£400 - £500
710
Silver George IV christening set,
comprising knife, fork and spoon,
depicting hounds hunting a boer to each
handle, hallmarked 'Birmingham 1822',
in original Tessiers Ltd, London leather
case
£30 - £50
711
Late Victorian silver playing card case,
by Nathan & Hayes, Birmingham 1899,
of square form with domed cover, and
floral decoration, with two packs of
cards (not counted)
£100 - £120