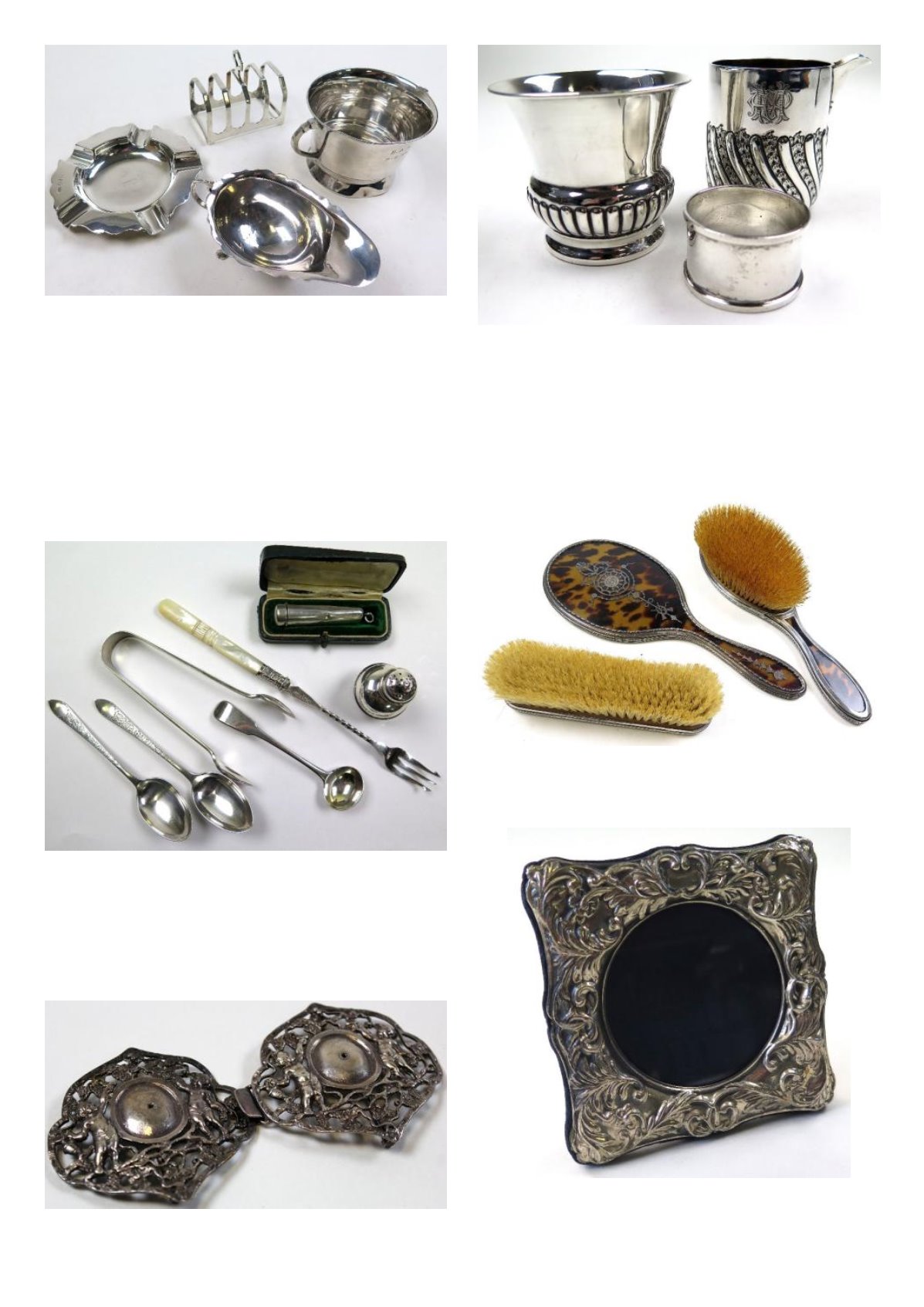 81
729
Mixed silver items, to include gravy
boat, toaster, ashtray & cup. All
Hallmarked, approx weight 330g
£90 - £110
730
Mixed Lot of silver, three silver
Bracelets plus two silver lockets and a
small Lead Refill Container. Gross
weight of silver 3 oz approx
£30 - £35
731
Mixed lot of silver, pickle-fork, pepper,
tongs, 2 teaspoons, Georgian salt spoon
& holder for a cheroot holder (9ct. gold
top) in fitted box. Weighable silver -3½
ozs (various dates )
£40 - £60
732
Pair of white metal nurses buckles
£40 - £50
733
Silver christening mug with spout,
Hallmarked 'Sheffield 1888?', height
7.8cm approx., together with a silver
goblet, Hallmarked 'London 1905',
height 7.1cm approx., plus a silver
napkin ring, Hallmarked 'Birmingham
1915', diameter 4.4cm approx., total
weight of all items 5.2oz approx.
£60 - £80
734
Silver and faux tortoise shell three piece
vanity set, consisting of mirror, hair
brush & clothes brush, London 1927
£30 - £40
735
Silver
fronted
picture
frame,
Hallmarked 'Sheffield 1991', silver front
loose, 15cm x 15cm approx
£20 - £30