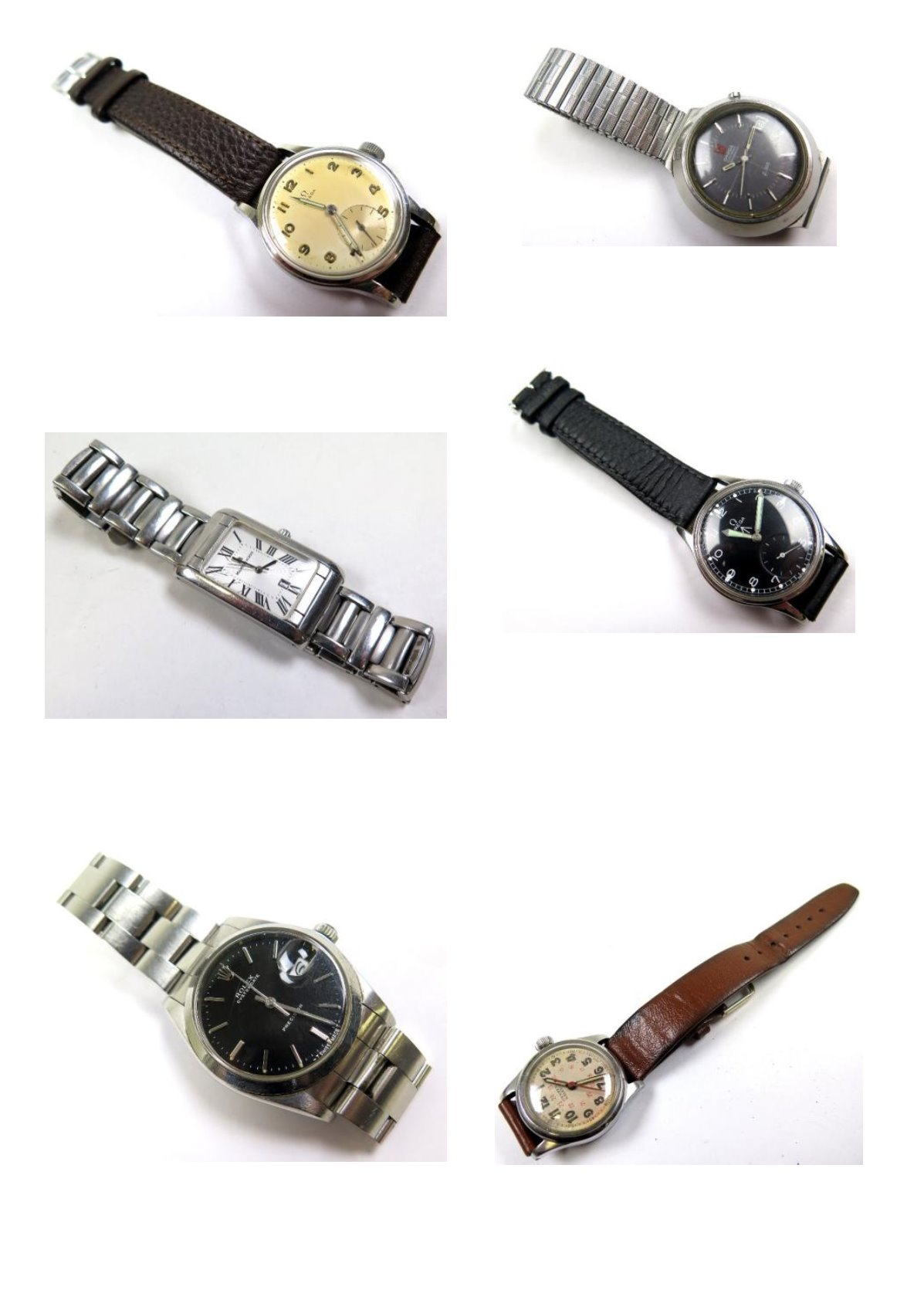 32
323
Omega stainless steel gents wristwatch,
the circular cream dial with Arabic
numerals and subsidery dial at 6 o'clock,
on a leather strap
£120 - £140
324
A Maurice Lacroix men's steel
wristwatch on its original stainless steel
bracelet
£80 - £100
325
Rolex Oysterdate Precision Wristwatch
black dial with box and papers
purchased Basle Switzerland December
1989
£750 - £850
326
Omega
Seamaster
Chronometer
Electronic F300 Hz gentlemans stainless
steel, the circular dial with baton hours
and date aperture, deep stainless steel
case
£120 - £150
327
Military issue Omega W. W. W.
stainless steel manual wristwatch. The
black dial with the broad arrow mark,
Arabic numeral markers, pointed baton
hands and subsidiary seconds at 6
0'clock. of the case engraved W.W.W.
Y20567, 10684766 and with the broad
arrow.
£300 - £400
328
Assortment of twelve 9ct gold cased
wristwatches, some with expandable
bracelets
£250 - £300
329
Rolex Oyster Raleigh Circa 1940/41
s/no 175469 case no 3478 Flat back on
a replacement leather strap, working
order
£250 - £400