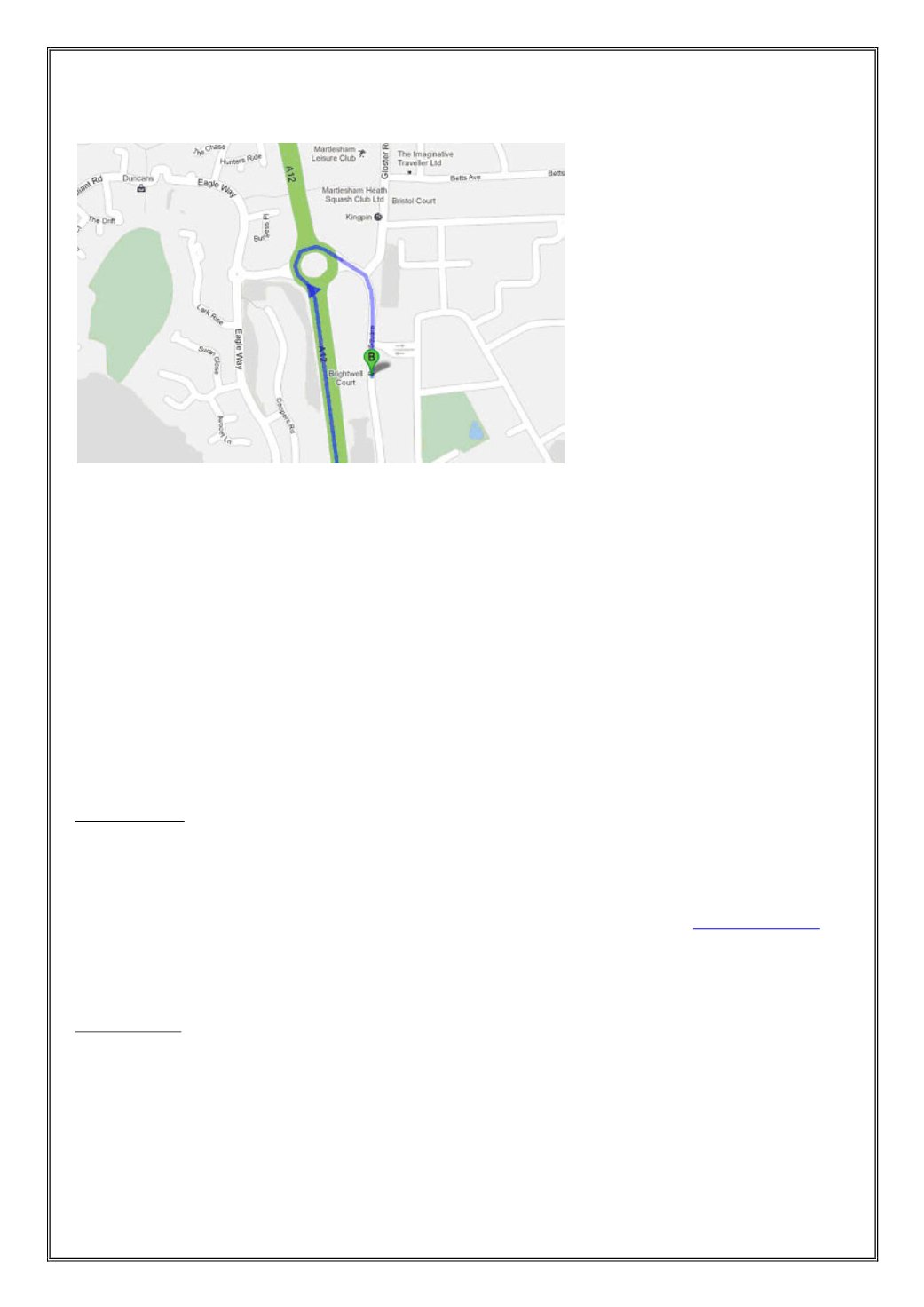 LockdaleCoins&CollectablesAuction
Lockdales, 52Barrack Square,MartleshamHeath, Ipswich, Suffolk, IP53RF
outside of Ipswich, go over the Orwell
Continue on the A14 and take the turnoff
onto theA12 towardsWoodbridge.
Barrack Square is opposite the BTAdastral
Park Tower (a square-topped tower you
You will drive past the BT tower on your
right. Double-back round the roundabout
as per illustration. Now the tower will be
52 Barrack Square is past the 3 war
See back cover for a photo of
our premises. Free parking in the area.
COMPLIMENTARYTEAS&COFFEESAVAILABLE.
VIEWINGONTHEAUCTIONDAYSFROM8.00am.
Whenviewingon theauctiondays youwill need to fill inaviewing listwithyournameand
addressonceyouhave registeredwithCarly. Staffwill thenprovide items foryou to see.
We strongly recommend that thosewishing toviewmany items attendviewingprior to the
auctiondays, available fromTuesday6
Weask that customerswaituntil after 3pmMonday19
beforemakingpost-saleenquiries.
Informationwill beunavailablebefore that time. Invoiceswill be sent out induecourse.
Wedonot openonbankholidays.
TheBuyersPremium is 17.25%
ForourBiddersTerms seeendof catalogue.
We conduct special valuation days at venues all around the UK. No appointment is necessary at such events, and valuations
are provided free of charge. We look forward tomeeting all our customers in person, and hope to see you soon. We are
always keen to consign goods to auction, or tomake cashpurchases.
Many eventswill be scheduled throughout the year.Up-to-date details of events are onourwebsite
Valuations are available at our Martlesham premises,
please call first to make an appointment
value collections we are happy to send one of our representatives to visit you. Wewill travel overseas to collect your goods
if you have guaranteed that youwill consign toour auction, orwill accept a purchase offer agreedprior to travel.
Please inspect thoroughly all lots purchased upon collection or postal receipt. Returns can only be made within 7 days of
receipt, withwritten explanation of the reasons why. Items can only be returned if significantlymis-described, or if proven
to be inauthenticwhen sold as genuine. Bulk lots cannot be returned and thuswe strongly advise viewing such lots in person.
The nature of what constitutes a bulk lot is determined at Lockdales' discretion. Returned lots will only be accepted if
returned in the same condition they were received in. We seek to stress by these terms: that the practices and etiquette of
sale by auction are different from those relevant to sale by private treaty. Items in our auction are not sold "on approval".
Bidders should be certain of the nature of each lot before bidding. We do not refund postal charges.
any returns on specificallyGermanmedals&militaria. These items areconsidered sold 'as seen' and should
onlybebought in full knowledgeandacceptanceof these terms.