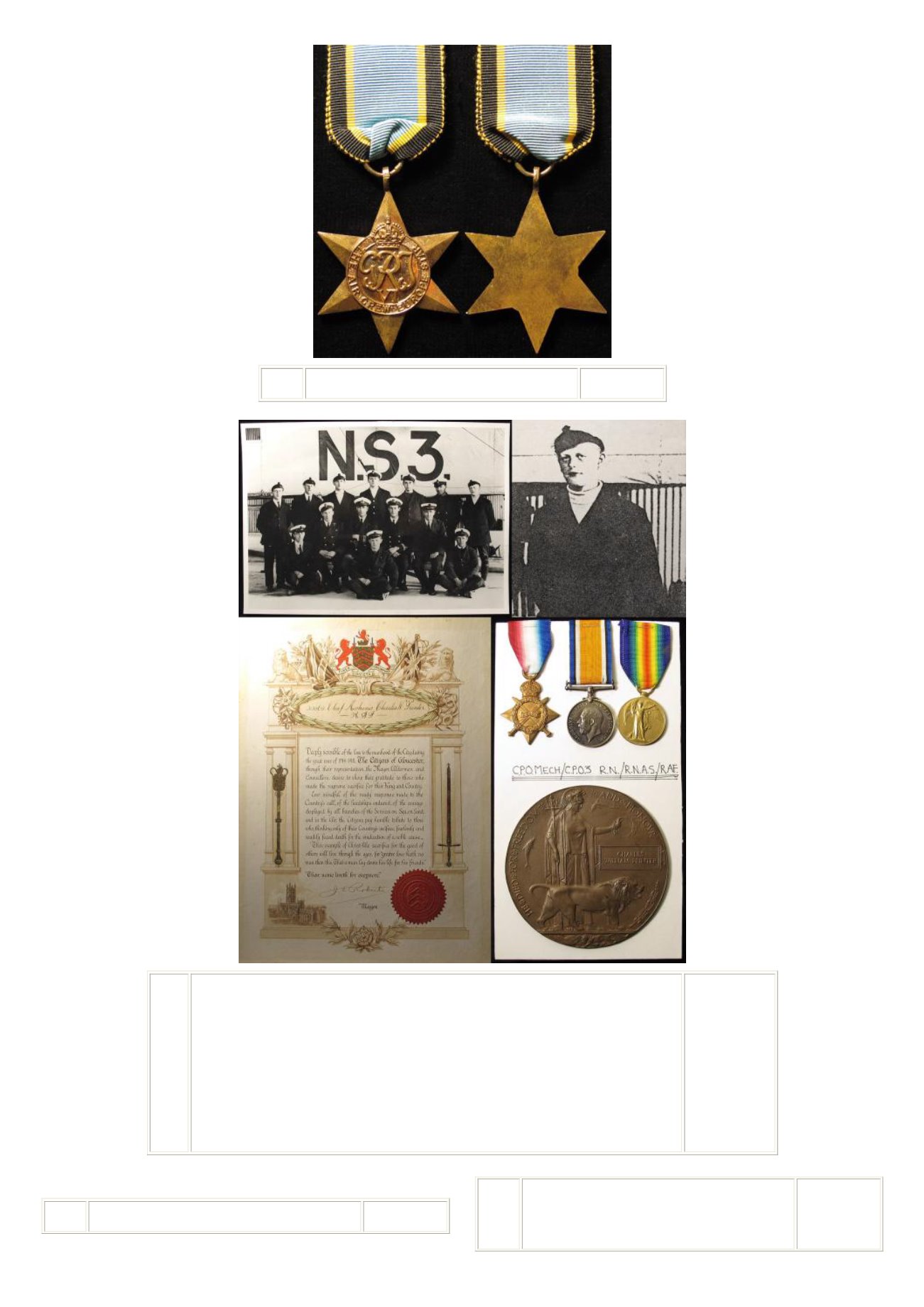 7
97
Air Crew Europe Star, small spot to obverse otherwise
EF
£150 - £200
98
Airship casualty group - '1915 Star Trio and Death Plaque to M.2687 Charles William Printer C.P.O.
MECH RN (incorrect initial on Star). Born Westbury on Severn, Gloucestershire. Recommended for a
commission as Technical Officer RNAS, Lost at Sea 22nd June 1918 owing to the Wreck of Airship
NS.3 off East Fortune. An officer wrote "He was a very keen and cleaver engineer, and a very hard
worker, never complaining even under the most trying circumstances. It was typical of him that he
carried out the orders for the engines up to the last moment with extraordinary promptness, although in
imminent danger, and thus probably reduced the loss of life". The lot includes much research including
extracts from the book North Sea Three by Brian J Turpin 'The engineers, although clinging frantically
to the structure inside the power car, immediately answered on their telegraphs and reduced power. The
helm was put hard over in an effort to bring the ship back into the wind, but before she could respond
the stern struck the water at a speed of 70mph. The power car was ripped off by the force of the impact.
It sank instantly with two engineers still inside'. With s superb Commemorative Scroll given by the
Citizens of Gloucester. A Fine and Rare group. EF but plaque is stuck to card (4)
£1700 - £1800
99
American helmet shell with reproduction cover. Fixed
bale to one side only. No liner.
£30 - £40
100
American Indian Peace medal 1865 by President
Andrew Johnson, pierced for suspension, by Paquet,
struck in silver and copper, this is a dark toned copper or
brass example, looks old but possibly a Victorian or later
collectors copy VF. a/f
£270 - £280